Adult Sunday School (Adult Education)

The Adult Sunday School class meets at 8:50am Sunday mornings.  The meeting format is a video presentation followed by discussion.  The class concludes in time for the 10am worship service.  Drop-ins are welcome.
The Adult Sunday School class begins a new study November 12th: The Jesus Fatwah: Love Your (Muslim) Neighbor as Yourself, a 5-session course produced by Living the Questions, LLC.   Join us at 8:50 a.m. on Sunday mornings November 12, 19, 26, and December 3, 10 for this study.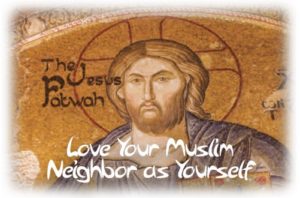 A short overview:
"Much of what passes for information about Islam is weed-like disinformation rooted in stereotype and watered by fear.  In The Jesus Fatwah, seventeen Islamic and Christian scholars offer reliable information about what Muslims believe, how they live out their faith, and how we all can be about building relationships across the lines of faith."
This study will take us through December 10th, 2017.  View and share the flyer.
This is a drop-in class without homework.  Of course, some Bible reading may be in order for this class.  We anticipate this course to be thought-provoking and lead to interesting discussions.  Each session is usually 20-30 minutes which allows for discussion time before adjourning for worship.
Please join us at 8:50am Sunday mornings in the
Fireside Room.  Pour yourself a cup of coffee or tea.
The video starts at 9am.
Class is over in time for the 10:00 worship service.
Contact Sandy with any questions: adultsundayschool@campbellunited.org
ALL adults are welcome.

African Fellowship & Bible Study   

Whether you are from Africa or not, you are welcome to come to African Bible Study, which meets twice a month in the Chapel.
For more information, contact Pastor Daniel: pastorgbundema@campbellunited.org
Save
Save
Save