Faith ~ Hope ~ Love – in Action
We are women with a Purpose!
United Methodist Women (UMW) is a community of women of all ages.
We gather to support one another's spiritual lives, for creative supportive fellowship, and to encourage one another to self-giving service in the community and the world.
Campbell UMW General Meetings (for all Circle members) are held twice a year, the First Thursday of May and the First Thursday of December in the Fireside Room.
These meetings are followed by refreshments and a program.  The Campbell UMW is part of the CA-NV Conference UMW and the El Camino Real District UMW.
UMW groups at Campbell UMC meet in "Circles" at different times and places.
Circles all meet the second week of each month, from September through June.
Find a Circle that is convenient for you.
All women are invited to attend.
For more information and to learn about circle groups, contact: umw@campbellunited.org

---
Upcoming UMW Events
Hearth, Heart, & Hands:
UMW Fellowship – November 30th, 10am – 2pm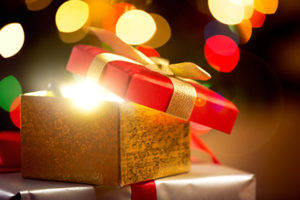 We want to spend time together…to connect, to share a simple meal and to share our gifts in service.
Please join us on Thursday, November 30 for Hearth, Heart and Hands, a UMW Day of Fellowship.
Our lives move at a busy pace and it is hard to slow down and enjoy the present moment. This open-house fellowship day is intended as an antidote to that busyness—a chance to gather as we can and enjoy each other's company. There is no formal program or items of business, simply our sisterhood gathering together to nourish ourselves and each other.
Does a cozy corner to write your Christmas cards or work on some knitting sound inviting? Or a circle of chairs to relax in while talking with friends and sipping coffee? How about a table of puzzles while quiet holiday music plays?
The Fireside Room will be open and set with space to do all of these things along with a table to do a simple and fun service project: making paper chains and snowflakes for Merry Mayhem to use as decorations on December 3rd.
The event will run from 10am-2pm with a simple lunch of soup, salad and bread.
You are warmly invited to attend all 4 hours or only the portion of time that is best for your schedule, but please let your circle leader know if you are coming so that we can set a place for you at the table.
Sponsored by Mary Elizabeth Circle
____________________________________________________________________
The Sweetness of Christmas:
UMW General Meeting – December 7th, 9:30am – 11:30am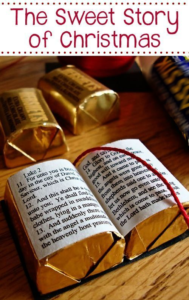 In the old hymn, "I Love to Tell the Story", it says in the third verse, "What seems, each time I tell it, more wonderfully sweet".
Come join the United Methodist Women on Thursday, December 7, 2017, in the Fireside Room, as we renew our belief that Christmas is part of the whole story of Jesus and it should be sweet to our ears.
All are welcome!!
General Meeting at 9:30am
Refreshments at 10:30am
Program at 11:00am
_____________________
---
Future Events
 ____________________________________________________
2018 Annual Membership Tea – April 22, 2018

____________________________________________________
If you would like to be part of the fun, fellowship and mission we share in these activities, please contact us at: umw@campbellunited.org
View Previous UMW Events
____________________________________________________________________
Do you know about the UMW Reading Program?       

2017 Reading Program
The 2017 Reading Program book list is available.  Go to the Reading Program page and click on the brightly-colored tiles to see the books for the five categories, plus books for children & youth, and books in Spanish and Korean languages.
Most of the books are available as e-books (for Kindle), some are available in braille and audio (see "Special Formats"), and many can be found in your local library. See "Find the Books" for more information.
Books from the 2017 list, as well as 5 previous years (that qualify for this year's program) can be purchased from United Methodist Women Mission Resources or from your favorite bookseller.
For 140 years, United Methodist Women have been involved in mission that includes prayer, study and action. The Reading Program is a study opportunity, but it should also lead to action. The purpose of the program is to encourage United Methodist Women members to:
Expand understanding of and participation in God's mission.
Increase sensitivity to all human beings—their needs, interests and concerns.
Encourage critical thinking about issues facing humanity today.
Grow in understanding of Scripture as it relates to Christian faith in contemporary life.
Enhance self-knowledge and act from that knowledge.
Strengthen involvement in local and global Christian mission.
View the 2016 Reading Program Book Selections
---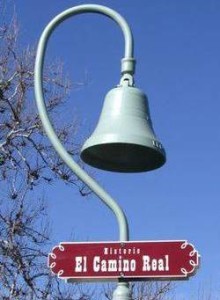 Campbell United Methodist Women is part of the UMW-El Camino Real District.
Find District Events here.
Check out the Facebook page:  El Camino Real UMW on Facebook
Find out more about the worldwide organization:
United Methodist Women and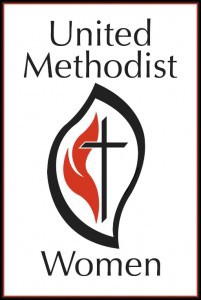 UMW on Facebook
Save
Save
Save
Save
Save
Save
Save
Save
Save
Save
Save
Save
Save
Save