Sunday School
Sunday school classes are available for children ages 3-18 on Sunday mornings.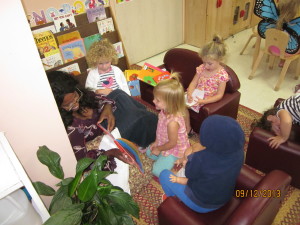 Children are invited to join their parents for the first few minutes of the 10:00 am worship, and then follow their teachers into age level classes that are fun and engaging.
Find the registration form for Sunday School here.
Contact: SundaySchool@campbellunited.org
Child Care for Infants and Young Children
Quality child care in a clean, well-equipped nursery is available during the worship service.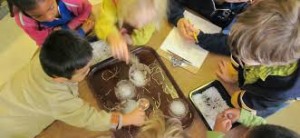 Parents may be kept in touch by cell phone call or text message if their child needs them during the service. When you come to the Sanctuary on Sunday morning, a greeter or usher can direct you to the nursery. All church sponsored events have childcare available upon request.
Contact: ChildCare@campbellunited.org
Children's Vocal Choir
Joyful Notes is the children's choir of Campbell UMC. Their ages range from Kindergarten through 8th grade. They rehearse on Wednesday afternoons from 4:00 till 5:00, mid-September through May. They bring their gift of song to the worship services 5 to 6 times each year. In the spring of each year, the Joyful Notes presents a musical based on a Bible story that incorporates dance, drama and clever stage setting.  Contact JoyfulNotes@campbellunited.org for more information.
Children's Handbell Choirs
The Diamond Ring-ers ages range from 3rd grade through 8th grade. These young handbell ringers rehearse on Wednesday afternoons from 5:00 until 5:45, mid-September until February. They offer their gift of bell music for worship services 3 to 4 times each year.
Contact: DiamondRingers@campbellunited.org
The Discovery Ringers is another children's handbell group (from 4th grade and up) that meets every other Sunday afternoon at 2:00 PM. They perform during the annual handbell concert in the Spring and occasionally during worship. The ability to sightread music is required.
Contact: DiscoveryRingers@campbellunited.org
We have two new after-church programs available for children:
For younger children, supervised play is available on the
Bright Days playground.
For slightly older children (up to middle school), there will be
soccer coaching & skill practice
on the lawn between Fellowship Hall and the Education Building
every Sunday: 11:15am to noon
.  Girls and boys welcome!
 
Bright Days Preschool
Bright Days is an independent preschool that serves the broader community during the week. In a play-based environment, children's unique and creative abilities are nurtured.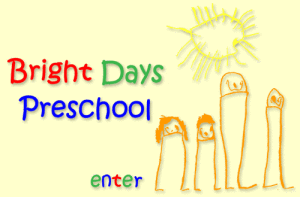 The program emphasizes positive social, emotional and cognitive growth through developmentally appropriate activities. Programs are available for children aged 2 years through 5 years old.
Bright Days Preschool is a ministry of Campbell UMC.
BrightDays@campbellunited.org for more information.
Save