Are you a young adult?  Do you know a young adult who would like to be part of doing church in a new way?  You don't have to be a member to join in!  All welcome!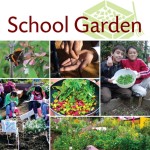 School Garden — Young adults gather and explore spirituality as they create a garden for students and families at nearby Rosemary elementary school.
Click the link above for more info.
Contact Joe – schoolgarden@campbellunited.org
__________________________________________________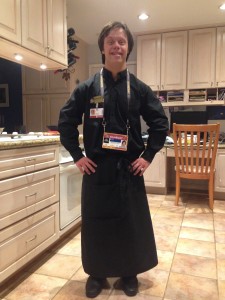 Meet Samuel Hinojosa – a life-long friend & Young Adult member of Campbell United Methodist Church.
this loving tribute written by one of our members, Rowena Hinojosa,
about her son Samuel…
In celebration of Samuel and World Down Syndrome Day.…
"My name is Rowena Hinojosa. March 21, 2016, was the 11th anniversary of World Down Syndrome Day.  Not only do I want to help make people aware of how people with Down syndrome play a vital role in our lives and communities, I'd also like to brag a little.
My husband and I have two children (adults now), of whom we are very proud.  Our youngest, Samuel, is 23 and was born with Down syndrome; he was also born with a congenital heart condition, very common in babies with Down syndrome.
Samuel has had many great opportunities throughout the years, such as being the Junior Announcer at a San Jose Giants game, throwing out the first pitch at a San Jose State Spartans baseball game, being the keynote speaker at the 2014 Santa Clara County Office of Education Fall Parent Conference, the keynote speaker at the 2015 Via Ball, and one of the valedictorian speakers at his post secondary graduation in 2015.  As great as these opportunities were, his biggest achievements to us are that he now has two part-time jobs.
In 2014 when the Levi's Stadium was being built some folks at his post secondary program through the Santa Clara County Office of Education asked us if we would mind if he applied to work at the stadium. We said yes, of course!  In his post secondary program they worked with him on filling out an application to work at the stadium, going through the application with him, and what to expect in the interview process.  Low and behold, he was called in for a second interview.  My husband took him to that interview in June 2014 and they left with Samuel being a new employee of Centerplate at Levi's Stadium.  He works in one of the exclusive clubs and loves it.  The accompanying picture is of Samuel after working 13.5 hours at Super Bowl 50.
This past December, unbeknownst to my husband and myself, Samuel decided he wanted another part-time job in addition to the one he has at the stadium.  So he posted this desire on his Facebook page.  Someone we know works at Summer Winds Nursery in Cupertino and saw his post.  That person knew that Summer Winds were going to be hiring sometime in January so he called to let Samuel know this.  Samuel took in an application to the nursery, along with his resume; near the end of January he had an interview.  In February he was hired and started working at Summer Winds four days a week.
We are so very proud of him.  As his parents, we have the same hopes and dreams other parents have for their kids, for our children to live independently and to be happy, hopefully with a job they love.  We are also proud of the community that has grown up around us and Samuel that helps support him, and the changing world that sees a young man who is able, has a sense of humor, and who can work and be in the world.
Tonight I mentioned that tomorrow is National Down Syndrome Day.  Samuel immediately told us "I rock Down syndrome" and that tomorrow he's going to post on Facebook "Happy National Down Syndrome Day.  I rock Down syndrome."  We agree whole heartedly!  Happy National Down Syndrome Day Samuel and all of you other amazing people with DS!"
post script from another member who saw Rowena's post on Facebook…
Yesterday at church he greeted me and was so excited to share about his new job at Summer Winds Nursery.  He is so very social and such a warm loving young man.  He is sometimes the liturgist at church and always ready to lend a helping hand.  Yesterday he was reminding me of his participation in my children's choir when he was just five and six.  He told me he still remembers the songs we sang and that he still thinks about them.  He remembers the words and enjoys the memory of singing and playing together when he was young, and being in the Cherub choir, (angels on stage) for the Christmas opera, Brian wrote for the church so many years ago.  What a very special gift he gives to all!
We love you, Samuel, and we all feel blessed to have you as part of our church family!