Faith ~ Hope ~ Love – in Action
We are women with a Purpose!
United Methodist Women (UMW) is a community of women of all ages.
We gather to support one another's spiritual lives, for creative supportive fellowship, and to encourage one another to self-giving service in the community and the world.
Campbell UMW General Meetings (for all Circle members) are held twice a year, the First Thursday of May and the First Thursday of December in the Fireside Room.
These meetings are followed by refreshments and a program.  The Campbell UMW is part of the CA-NV Conference UMW and the El Camino Real District UMW.
UMW groups at Campbell UMC meet in "Circles" at different times and places.
Circles all meet the second week of each month, from September through June.
Find a Circle that is convenient for you.
All women are invited to attend.
For more information and to learn about circle groups, contact: umw@campbellunited.org

---
Upcoming UMW Events
Annual Enchilada Sale!


This is an annual treat that is looked forward to by many.
November 4th is the day the Campbell United Methodist Women will make more than 1000 enchiladas for your enjoyment.
Order yours during coffee/fellowship time on October 8th, 15th, 22nd, or 29th,
OR
fill out this handy order form, and mail your order and payment today!
October 29th  is the last day to order so don't miss out!
Make Checks payable to Campbell UMW

Mail or bring order, including payment, to the church office: 1675 Winchester Blvd, Campbell, CA 95008
Enchilada types/flavors available (2 enchiladas per box, $5 per box):
– Chicken enchiladas with Green Sauce
– Beef enchiladas with Red Sauce
– Cheese enchiladas with Red Sauce
– Bean & Cheese enchiladas with Red Sauce
Enchiladas MUST BE picked up
on Saturday, November 4, 2017 between 1:00 and 3:00pm.
If you cannot be there, please arrange for someone to pick them up as we are unable to store them.
Enchiladas not picked up on November 4th will be considered a donation, thank you!
If you would like to be a part of the fun, fellowship, and mission the day we make these yummy delights, please contact Carla Twilleager at umw@campbellunited.org
____________________________________________________________________
CA-NV Conference Annual Celebration: "Legacy… Blooming in the Holy Spirit"
October 21, 2017, at First United Methodist Church, Loomis, CA.  Registration opens at 8am, and the event runs 8:45am to 3:30pm.
The keynote speaker is Linda Kennedy, a.k.a. Linderella.  Linda has been telling stories for 27 years, in a variety of venues and organizations.  Her stories will take you and your imagination to places of times of wonder, humor, peace, and justice. Come hear our UMW stories, and learn to tell your own story!
Workshops will include:
"Calming Computer Fears- UMW National, Conference, District websites" by Jan Mathis
"UMVIM-United Methodist Volunteers in Mission" by Bob Weiser
"Walking in Balance" by Derrick Rainbow
"StoryTelling" by Linda Kennedy
The registration form has more information. Registration is due October 9.
____________________________________________________________________
El Camino Real District UMW Annual Celebration
October 28, 2017, at St. Paul UMC, in Fremont, CA.  Registration opens at 8:15am, and we gather to sing at 9:15am.  The event runs 9:30am to 3:30pm, including lunch and workshops.
Meet new friends, connect with old friends! See how other units reach out as well as grow their faith.  Learn how we can relate as many cultures together.  Our keynote speaker is Shamsa Rafay, a well-recognized volunteer and member of the Muslim and Interfaith communities.
Workshops:  As part of the Annual Celebration, we will have three workshops offered, to expore how we can be in relationship with people of differing cultures.
Finding Common Ground:  Carolyn Leone and Kevan Insko, representatives of the Friends Committee on National Legislation, will facilitate this workshop exploring the value of listening to others and how we look for the God within others and find it within ourselves.
From Diversity to Inclusion:  Pastor Dale Weatherspoon will lead this discussion about moving from a focus on diversity to one of full inclusion.
Tour and Conversation:  Shamsa Rafay (our keynote speaker) and Moina Shaiq (President of the Tri-City Interfaith Council) will lead two groups on a tour of the neighboring mosque and will have time for conversation during which participants may ask questions about Islam, what it means to be Muslim in the US today, and more.  Please note that when visiting the mosque, shoes must be removed.
Displays:  You are invited to bring a display that describes how your local organization serves women, children, and youth.  See the registration flyer for details.
Registration:  In the registration flyer, you may identify your desired workshop (1st and 2nd choices), request childcare, and more.  Registration fee is $13 per person, and registration is due October 21.
_____________________
---
Future Events
 ____________________________________________________
2018 Annual Membership Tea – April 22, 2018

____________________________________________________
If you would like to be part of the fun, fellowship and mission we share in these activities, please contact us at: umw@campbellunited.org
View Previous UMW Events
____________________________________________________________________
Do you know about the UMW Reading Program?       

2017 Reading Program
The 2017 Reading Program book list is available.  Go to the Reading Program page and click on the brightly-colored tiles to see the books for the five categories, plus books for children & youth, and books in Spanish and Korean languages.
Most of the books are available as e-books (for Kindle), some are available in braille and audio (see "Special Formats"), and many can be found in your local library. See "Find the Books" for more information.
Books from the 2017 list, as well as 5 previous years (that qualify for this year's program) can be purchased from United Methodist Women Mission Resources or from your favorite bookseller.
For 140 years, United Methodist Women have been involved in mission that includes prayer, study and action. The Reading Program is a study opportunity, but it should also lead to action. The purpose of the program is to encourage United Methodist Women members to:
Expand understanding of and participation in God's mission.
Increase sensitivity to all human beings—their needs, interests and concerns.
Encourage critical thinking about issues facing humanity today.
Grow in understanding of Scripture as it relates to Christian faith in contemporary life.
Enhance self-knowledge and act from that knowledge.
Strengthen involvement in local and global Christian mission.
View the 2016 Reading Program Book Selections
---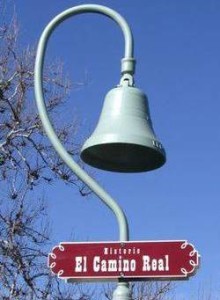 Campbell United Methodist Women is part of the UMW-El Camino Real District.
Find District Events here.
Check out the Facebook page:  El Camino Real UMW on Facebook
Find out more about the worldwide organization:
United Methodist Women and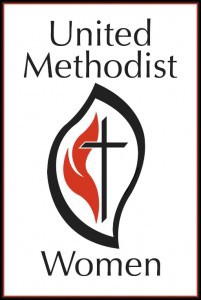 UMW on Facebook
Save
Save
Save
Save
Save
Save
Save
Save
Save
Save
Save
Save
Save
Save