The Book Club begins a new season of reading and discussing each September.
Current selection (for Jan 22nd meeting):
A Full Cup: Sir Thomas Lipton's Extraordinary Life by Michael D'Antonio

The complete 2017-18 Reading List is posted below.

_______________________________________________________
The Book Club meets every 4th Monday from 4 – 5:30pm
on the Campbell UMC Campus in the Fireside Room.
As has been the custom, at the first meeting, everyone brings books that we recommend to the group for the upcoming year.  We then have the difficult task of selecting only 9 or 10!
See the entire list of member recommendations for the 2016-17 session (incl those not selected).
ALL readers & book-worms are welcome!
_______________________________________________________
The 2017-2018 Reading List is shown below.
Book choices often include biographies, histories, some fiction, and soul-enriching experiences.
We've learned about the building of the Brooklyn Bridge, the way west with Lewis and Clark, stories of courage, adventure, and tragedy, and even how such enterprises as the US Post Office created America!
We enjoy new titles and discover fascinating new worlds as introduced to us by fellow readers.
We attempt to pick books that are available at local library systems (eBooks are readily available now too).
We always include the Silicon Valley Reads selections in the winter. 
Come and join this book-oriented small group that enjoys reading and learning together.
Everyone is welcome!
---


————————————- Upcoming Month's Selections ————————————-
2017-2018 Reading List
December 2016 – NO meeting; Happy Holidays!
We'll take a breather and get started on the January & February books.  😉
_______________________________________________________
January 2018 – A Full Cup: Sir Thomas Lipton's Extraordinary Life by Michael D'Antonio

Today Lipton means tea. However, in his time Sir Thomas Lipton was known for much more than the Lipton tea empire. Raised in desperate poverty, he would build a global empire of markets, factories, plantations, and stockyards. But his epic pursuit of the America's Cup—a yachting trophy and the ultimate in international sport—made him a beloved figure on both sides of the Atlantic.
More than a story of innovation and achievement, A Full Cup also explores Lipton's most intriguing creation: his public persona, formed by a burgeoning mass media and a shameless self-promotion that made him one of the most recognizable figures of his time. Michael D'Antonio brings to life the surprising careers of this intrepid sailor, gregarious showman, and ingenious self-made millionaire—the world's very first celebrity CEO.
_______________________________________________________
February 2018 – Silicon Valley Reads –
Goodbye Vitamin by Rachel Khong and My Lovely Wife in the Psych Ward by Mark Lukach 

Meeting:  February 26th, 2018

Silicon Valley Reads is an annual community program that selects books focused on a contemporary theme and offers free events throughout Santa Clara County to engage the public in reading, thinking and discussing the topic. The goals are to encourage the love of reading and learning and to have a welcoming forum where our diverse community can come together to share different perspectives.  The 2018 program will focus on caregiving and the need for community support.
The stories of two families that found renewed love and commitment to one another after being thrust into caregiving roles will be the centerpiece of Silicon Valley Reads 2018 and its theme
"No Matter What: Caring, Coping, Compassion."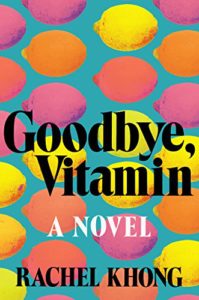 Goodbye, Vitamin is the critically-acclaimed debut novel of Rachel Khong.  Through funny and poignant journal postings, a young woman chronicles the year she returned home to help take care of her father after his diagnosis of Alzheimer's.
My Lovely Wife in the Psych Ward is a powerful memoir by Mark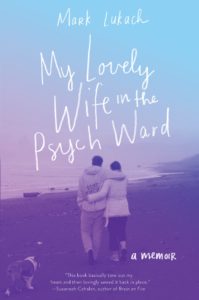 Lukach about a young couple whose marriage is tested by the sudden onset of mental illness.  Both spotlight the challenges of caregiving and the importance of community support during tough times.
The annual community engagement program will kick off on Thursday, Feb. 1, 7:30 pm at the Visual and Performing Arts Center at De Anza College in Cupertino where Mercury News columnist Sal Pizarro will interview both authors.  Admission is free with open seating on a first come basis.  It is co-sponsored by the Commonwealth Club Silicon Valley and De Anza College.
Both authors Khong and Lukach are Bay Area residents and will make multiple appearances in Silicon Valley during February and March.  Schedule information about these talks and other Silicon Valley Reads events for all ages will be posted on the website SiliconValleyReads.org in early January.
Silicon Valley Reads 2018 is presented by the Santa Clara County Library District, the San José Public Library and the Santa Clara County Office of Education. Each year, the program collaborates with community organizations to promote reading and literacy and to engage the community in dialogue about themes in a selected book or books that are relevant to Silicon Valley.   Events will be scheduled throughout Santa Clara County with activities for all age groups.
_______________________________________________________
March 2018 – In the Garden of Beasts by Erik Larson 

Erik Larson has been widely acclaimed as a master of narrative non-fiction, and in this book, the bestselling author of Devil in the White City turns his hand to a remarkable story set during Hitler's rise to power.
The time is 1933, the place, Berlin, when William E. Dodd becomes America's first ambassador to Hitler's Germany in a year that proved to be a turning point in history.
A mild-mannered professor from Chicago, Dodd brings along his wife, son, and flamboyant daughter, Martha. At first Martha is entranced by the parties and pomp, and the handsome young men of the Third Reich with their infectious enthusiasm for restoring Germany to a position of world prominence. Enamored of the "New Germany," she has one affair after another, including with the surprisingly honorable first chief of the Gestapo, Rudolf Diels. But as evidence of Jewish persecution mounts, confirmed by chilling first-person testimony, her father telegraphs his concerns to a largely indifferent State Department back home. Dodd watches with alarm as Jews are attacked, the press is censored, and drafts of frightening new laws begin to circulate. As that first year unfolds and the shadows deepen, the Dodds experience days full of excitement, intrigue, romance–and ultimately, horror, when a climactic spasm of violence and murder reveals Hitler's true character and ruthless ambition.
Suffused with the tense atmosphere of the period, and with unforgettable portraits of the bizarre Göring and the expectedly charming–yet wholly sinister–Goebbels, In the Garden of Beasts lends a stunning, eyewitness perspective on events as they unfold in real time, revealing an era of surprising nuance and complexity. The result is a dazzling, addictively readable work that speaks volumes about why the world did not recognize the grave threat posed by Hitler until Berlin, and Europe, were awash in blood and terror.
_______________________________________________________
April 2018 – Devil's Bargain: Steve Bannon, Donald Trump & the Storming of the Presidency by Joshua Green

From the reporter who was there at the very beginning comes the revealing inside story of the partnership between Steve Bannon and Donald Trump—the key to understanding the rise of the alt-right, the fall of Hillary Clinton, and the hidden forces that drove the greatest upset in American political history.
Based on dozens of interviews conducted over six years, Green spins the master narrative of the 2016 campaign from its origins in the far fringes of right-wing politics and reality television to its culmination inside Trump's penthouse on election night.
The shocking elevation of Bannon to head Trump's flagging presidential campaign on August 17, 2016, hit political Washington like a thunderclap and seemed to signal the meltdown of the Republican Party. Bannon was a bomb-throwing pugilist who'd never run a campaign and was despised by Democrats and Republicans alike.
Yet Bannon's hard-edged ethno-nationalism and his elaborate, years-long plot to destroy Hillary Clinton paved the way for Trump's unlikely victory. Trump became the avatar of a dark but powerful worldview that dominated the airwaves and spoke to voters whom others couldn't see. Trump's campaign was the final phase of a populist insurgency that had been building up in America for years, and Bannon, its inscrutable mastermind, believed it was the culmination of a hard-right global uprising that would change the world.
Any study of Trump's rise to the presidency is unavoidably a study of Bannon. Devil's Bargain is a tour-de-force telling of the remarkable confluence of circumstances that decided the election, many of them orchestrated by Bannon and his allies, who really did plot a vast, right-wing conspiracy to stop Clinton. To understand Trump's extraordinary rise and Clinton's fall, you have to weave Trump's story together with Bannon's, or else it doesn't make sense.

_______________________________________________________
May 2018 – Hallelujah Anyway: Rediscovering Mercy by Anne Lamott

Meeting:  May 21st, 2018* (NOTE: this is the 3rd Monday, May 28 is a holiday)

From the author of Help, Thanks, Wow and Bird by Bird, a powerful exploration of mercy and how we can embrace it.
"Mercy is radical kindness," Anne Lamott writes in her enthralling and heartening book, Hallelujah Anyway. It's the permission you give others—and yourself—to forgive a debt, to absolve the unabsolvable, to let go of the judgment and pain that make life so difficult.
In Hallelujah Anyway: Rediscovering Mercy Lamott ventures to explore where to find meaning in life. We should begin, she suggests, by "facing a great big mess, especially the great big mess of ourselves." It's up to each of us to recognize the presence and importance of mercy everywhere—"within us and outside us, all around us"—and to use it to forge a deeper understanding of ourselves and more honest connections with each other. While that can be difficult to do, Lamott argues that it's crucial, as "kindness towards others, beginning with myself, buys us a shot at a warm and generous heart, the greatest prize of all."
Full of Lamott's trademark honesty, humor and forthrightness, Hallelujah Anyway is profound and caring, funny and wise—a hopeful book of hands-on spirituality.

_______________________________________________________
June 2018 – Invisible Man by Ralph Ellison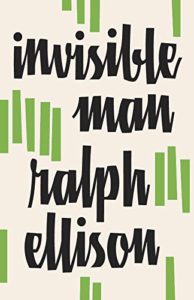 Meeting:  June 25th, 2018 (last meeting until September – new session)
We end this session the same way we started – with another classic.
Invisible Man is a milestone in American literature, a book that has continued to engage readers since its appearance in 1952.  A first novel by an unknown writer, it remained on the bestseller list for sixteen weeks, won the National Book Award for fiction, and established Ralph Ellison as one of the key writers of the century.
The nameless narrator of the novel describes growing up in a black community in the South, attending a Negro college from which he is expelled, moving to New York and becoming the chief spokesman of the Harlem branch of "the Brotherhood", and retreating amid violence and confusion to the basement lair of the Invisible Man he imagines himself to be.  The book is a passionate and witty tour de force of style, strongly influenced by T.S. Eliot's The Waste Land, Joyce, and Dostoevsky.
————————————- Previous Month's Selections ————————————-
We started this session off with a classic.  Considered by many the greatest war novel of all time, All Quiet on the Western Front is Erich Maria Remarque's masterpiece of the German experience during World War I.
I am young, I am twenty years old; yet I know nothing of life but despair, death, fear, and fatuous superficiality cast over an abyss of sorrow. . . .
This is the testament of Paul Bäumer, who enlists with his classmates in the German army during World War I. They become soldiers with youthful enthusiasm. But the world of duty, culture, and progress they had been taught breaks in pieces under the first bombardment in the trenches.
Through years of vivid horror, Paul holds fast to a single vow: to fight against the principle of hate that meaninglessly pits young men of the same generation but different uniforms against one another . . .  if only he can come out of the war alive.
 _______________________________________________________
November 2017 – The Nine Tailors by Dorothy Sayers

Lord Peter Wimsey and his manservant Bunter are halfway across the wild flatlands of East Anglia when they make a wrong turn, straight into a ditch. They scramble over the rough country to the nearest church, where they find hospitality, dinner, and an invitation to go bell-ringing. This ancient art is steeped in mathematical complexities, and tonight the rector and his friends plan to embark on a nine-hour marathon session to welcome the New Year. Lord Peter joins them, taking a step into a society whose cheerful exterior hides a dark, deadly past. During their stay in this unfamiliar countryside, Lord Peter and Bunter encounter murder, a mutilated corpse, and a decades-old jewel theft for which locals continue to die. In this land where bells toll for the dead, the ancient chimes never seem to stop.
Sayers was a renowned English crime writer, poet, playwright, essayist, translator, Christian humanist, and a student of classical and modern languages. She is best known for her mysteries, a series of novels and short stories set between the First and Second World Wars that feature English aristocrat and amateur sleuth Lord Peter Wimsey, that remain popular to this day. However, Sayers herself considered her translation of Dante's Divine Comedy to be her best work. She is also known for her plays, literary criticism and essays.
_______________________________________________________