For more information about and contacts for the following adult groups, please click the  links within the descriptions.
Also see Opportunities for Service and Mission under the SERVE page.
Groups for Women
Faith ~ Hope ~ Love  in Action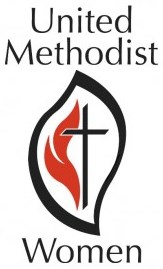 United Methodist Women (UMW) is a community of women of all ages. They gather to support one another's spiritual lives, for creative and supportive fellowship, and to encourage one another to self-giving service in the community and the world. See more by clicking the page link above.
Women's Bible Study and Discussion Group – meets at 10am in the Fireside Room every Tuesday. This group is a wonderful place to learn, study and discuss God's word, and to enjoy friendship and fellowship. All are welcome. For more information, contact:  info@campbellunited.org
_____________________________________
 Groups for Men
The Gathering of Men has been meeting at Campbell UMC f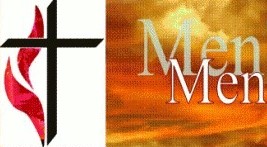 or more than 20 years, and meets the first Saturday of each month from 8 – 10am in the Fireside Room. Participants share continental breakfast and their lives, over a discussion of faith-related topics and issues.
Two other men's groups offer a community to support your faith, your family, your health and your friendships.
Tuesdays at 7:30am in the Fireside Room;
OR
2nd and 4th Thursdays at 7:00pm in the Wesley Lounge.
No RSVP is necessary; just come!
____________________
The Thursday Men's Evening Study Group reconvenes February 8th, 2018.

The New Year is a great time to set aside some time for "intentional spiritual development."  We are starting a new book for a 5-session study beginning Thursday, February 8th.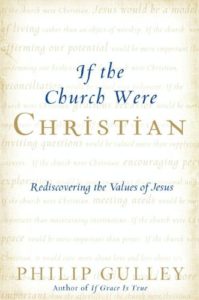 The book, "If the church were Christian: Rediscovering the values of Jesus," by Philip Gulley (a Quaker minister) is a readily accessible, thought-provoking presentation of how focusing on the positive aspects of Jesus' values can help one to discover their own spiritual path.  The book (and e-book) are available and can be previewed at smile.amazon.com.
The men's evening study group meets the 2nd and 4th Thursdays from 7pm – 8pm in the Wesley Lounge.
For more information, contact Dave at: men@campbellunited.org
_____________________________________
Groups for ALL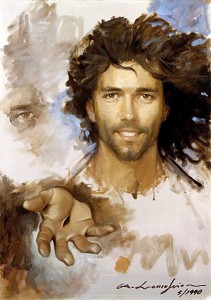 Adult Sunday School meets in the Fireside Room at 8:50am on Sunday mornings prior to Worship Service at 10am.  See more about Adult Sunday School here, and contact: AdultSundaySchool@campbellunited.org
Sunday Afternoon Bible Study is currently suspended as of January 2018.  Watch here for information on it's return.  Sunday Afternoon Bible Study normally runs in defined topical sessions, and meets from 1-2:30pm.  Find out current topic and more about Sunday Afternoon Bible Study here.
_________________

The Engaging Spirituality Group meets throughout the year in defined sessions with defined themes.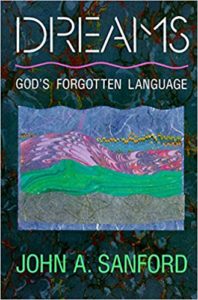 There is usually some reading associated with this group and meetings include personal/faith sharing and prayer.  Facilitators include Pastor Ouk-Yean and other lay-leaders.
The next chapter –
beginning January 2018:
How do we hear when God is talking to us?  How have we learned to listen to the voice of God?  John A. Sanford is a Jungian analyst and Episcopal priest.  One of his many books is Dreams, God's Forgotten Language.  He suggests that God speaks to us through dreams and visions much like people in the Bible were visited by God and God's angels and visions.
Join in a small group exploration of this very readable book
starting Thursday, January 18 from 6-8pm
.
We'll meet for nine weeks in the youth room (3rd floor) in the
AMY (admin/music/youth) building
.The book is
available at Amazon
for $10.79; used books are less.  It does not seem to be available in an electronic version, nor local libraries.  Look for the newest edition (1989 or 1990).
Contact Sandy Snider at
s.k.snider6575@att.net
or by phone at 408-374-1659 if you are interested in attending or have any questions.
If you would like to find out more or join this group for an upcoming session, sign up on a worship attendance card or send a note to pastor@campbellunited.org.  This group normally has a maximum of 12 participants.
_________________
The Book Club reads a variety of works from biographies to current novels, from soul-enriching stories to classics.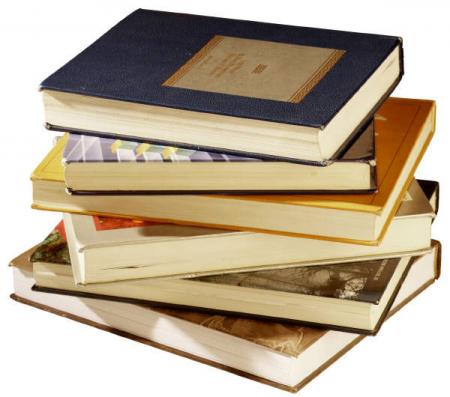 It meets during the school year on the
4th Monday of each month from 4–5:30pm,  in the Fireside Room of the Campbell UMC Campus and began a new year of reading and discussing in September, and will go through May.  Click on the link above for current information & book selections.
Drop-ins are welcome!  Contact: info@campbellunited.org
_________________
50+ Unlimited is made up of men and women, a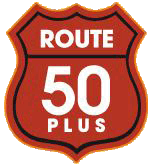 ge 50 and older who come together for fellowship and fun in a variety of activities throughout the year. There is no membership requirement; all are invited. We hope to grow in our sense of belonging to a caring community by participating with others in casual, enjoyable events in a wide variety of settings. There are opportunities for barbecues, potlucks, a Christmas party, attendance at Stanford Theater for movie classics, and other events that are listed on the calendar in the Fellowship Hall.  Contact: FiftyPlus@campbellunited.org
_________________
Care-A-Vaners is a California-Nevada United Methodist Conference RV mission team that usually travels within our Conference to work on Methodist Churches and Church properties.  We usually work for one week from 8am until 5pm Monday through Friday.  We often stay on the property where we are working, so need to be self contained.  We bring our own tools, but the churches provide the materials.  We cook our own meals, even though some churches do provide snacks and/or a pot luck meal.  For more information, contact CareaVaners@campbellunited.org
_________________
NOMADS is a National United Methodist RV based mission organization.  NOMAD members work at disaster recovery sites, and on Methodist Church properties in 49 of the 50 states — at this time Hawaii is  excluded.  NOMAD members work for three weeks at a time,  Monday through Thursday, from 8am until 4pm, opening each day with devotions lead by one of the members.
_________________
The Prayer Shawl Ministry group meets monthly to knit or crochet toget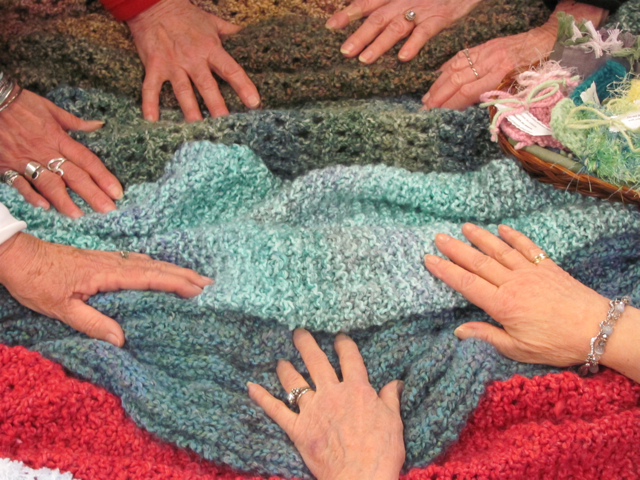 her and to create prayer shawls that are taken to people who are sick or experiencing loss in their lives.
For more information, contact PrayerShawl@campbellunited.org
_________________
Save
Save
Save
Save
Save
Save