NOTE: To have event, activity and other information posted on this website,
Please send an email with details to: web@campbellunited.org
_____________________________________
 Find Events for United Methodist Women (UMW) here
_____________________________________
News and Upcoming Events:
_____________________________________
Book Club Begins a new season Sept 25th!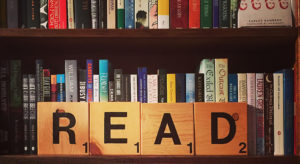 The CUMC Book Club meets 4th Monday at 4pm each month.
Join in the Fireside Room to discuss & vote for the books we'll read for the 2017-18 session.
Book choices often include biographies, histories, some fiction, and soul-enriching experiences.  We've learned about the building of the Brooklyn Bridge, the way west with Lewis and Clark, stories of courage, adventure, and tragedy, and even how such enterprises as the US Post Office created America!  We enjoy new titles and discover fascinating new worlds as introduced to us by fellow readers.
We attempt to pick books that are available at local library systems (eBooks are readily available now too).
Newcomers welcome!  The reading list for 2016-17 is available for you to peruse.  Find out more & join in…
_____________________________________
Open House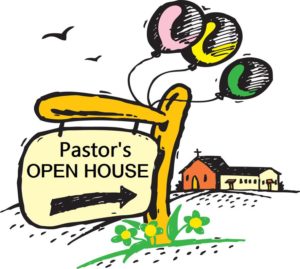 Pastor Ouk-Yean is delighted to invite you to her home for a time of fun, food and fellowship, Sunday afternoon, Sept 24th, between 2pm and 4pm.   (Please note change of time.) The address is in Willow Glen and may be obtained from the Church Office or in the bulletin.
Pastor Ouk-Yean has enjoyed the hospitality of many through the "Meet the Pastor Series" and through individual meetings, and would now like to return the hospitality at her home.  All are welcome!
_____________________________________
Participate in a Post-Doctoral Research Survey 
Josh Brahinsky, of the Anthropology Department at Stanford, is part of a global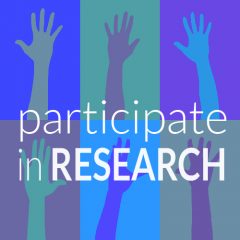 study that examines how people experience God in the context of their own culture.
Josh is looking to interview United Methodists in Silicon Valley in the next three weeks because the denomination's members represent a wide range of political opinions and socio-economic variance. Also, United Methodists are in the "middle" of religious experience – they don't approach God solely through intellect, nor solely through emotion.
If you are between the ages of 20 and 50, and can spare two hours for some questions about your view of God, and would like to participate, please contact Josh at 609-558- 7471 (call or text), or email him at jbrahins@gmail.com.  Following the study, participants will be able to read/share the results.
_____________________________________
Congratulations!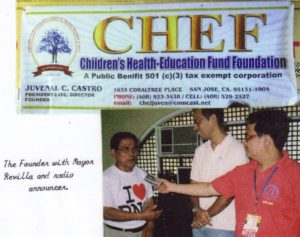 The CHEF Foundation (run by Juvenal and Erlin Castro, Campbell UMC members)  has received word from Manila that their foundation has been awarded the 7th JOLLIBEE FAMILY VALUES AWARD  this year. The award ceremony will happen on Oct 10-12, 2017.
This award comes with an all-expenses paid trip to the Philippines to receive the award, including hotel accommodations and a $6000 monetary award for future shipping expenses.  CHEF Foundation began in 2009 as an act of kindness from Juvenal Castro when he saw that children in small towns in his native Paniqui, Tarlac are without adequate books and supplies. He began asking for donations of books, text books and sacred books and our church members have helped him in his endeavor. Local libraries and schools have also assisted him.
CHEF FOUNDATION is a registered  non-profit organization and all monies donated are tax deductible.  More information can be found at CHEFFoundation.com
We salute you, Juven and Erlin! Congratulations!
_____________________________________
Celebrating 105 Years!
On Sunday August 6th, we celebrated the 105th birthday of Evelyn Buck, who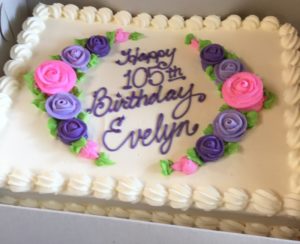 was also the special guest during the "Children's Time."  Evelyn has been a member here since April 13th, 1941 – 76 years!  See photos from the festivities.  Congratulations, Evelyn!
_____________________________________
The Youth at Sierra Service Project
The United Methodist Youth Fellowship group were in Washington state serving their annual Sierra Service Project in July.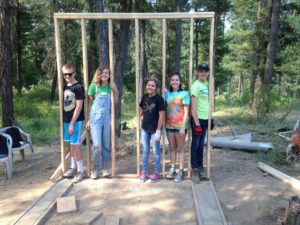 They stayed at the Wellpinit Reservation near Spokane, WA, and performed carpentry, painting and some home repair work.
Did you see their photos during the week on the
Campbell UMC Facebook Page?
You can also see the youth page's link for photos from their trip.
The UMYF led worship on July 30th & told us all about it!
_____________________________________
Art Outside the Box
The beginning of July Grace Willhoite (Campbell UMC youth/member)
painted the electrical box on Hamilton Avenue, (between Joe Escobar Diamonds & Home Depot entrance), as part of the City of Campbell's "Art Outside the Box" program.  She had to apply with the City, and give two samples of her art.  There is a lot of competition, so it's an honor for her to be selected. Find out more here.
Anyone driving along Hamilton this week should take a look.
(I snapped a couple more pics on Sunday after church, she's finished the box,
and it's beautiful!)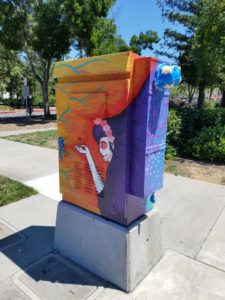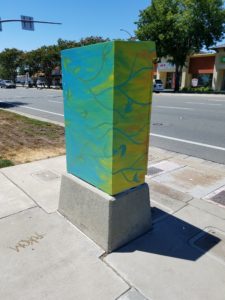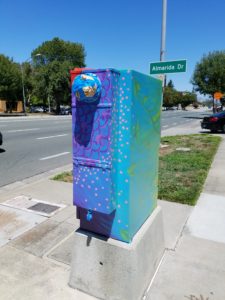 _____________________________________
"Feed" the Campbell UMC "Little Library" Boxes

Children are visiting our library boxes daily for reading material!  Please help us to keep these boxes full by donating new or gently-used books (only), for children ages 0 to 13.  We welcome books written in English and in Spanish. No used coloring or activity books, please.
We still have plenty of adult reading books, so they are not needed at this time.
Your donations can be left in the church library or Fellowship Hall on Sunday mornings, before or after worship. If you cannot leave them on Sundays, books placed in boxes or bags and labeled "For Library Boxes" can be placed in the AMY Building lobby Mondays-Thursdays between 9am and 4pm.
Let the coordinator, Brook Hendershot, know anytime you are dropping off books at the church, and feel free to contact her with any questions you might have.  Brook's phone number and email may be obtained from the church office.  Thank you for helping to provide books for the children in our community!
_____________________________________
Monthly LifeMoves Dinner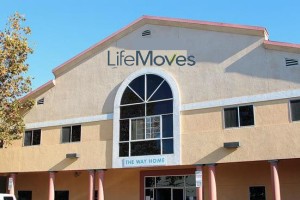 2017 is a new year of serving food at Montgomery Street Inn, part of the "LifeMoves" network.  Thank you to everyone who has helped with all the different aspects of the project throughout the past year(s).
Every 3rd Sunday of the month, (with a few exceptions) we donate our time & serve a dinner for the homeless men at the LifeMoves (prev. Inn-Vision) homeless shelter at the Montgomery Street Inn.
In 2017, Campbell UMC will not prepare meals on: Easter Sunday, Fathers' Day or any Sunday in December.
The next dinner we are serving is October 15th –
If you can help cook from 
3 to 5pm
that day or deliver and help to serve the food, please contact Jane LaPierre 
(408 558-4831
)
You can sign up in Fellowship Hall after worship service to donate needed food items, to cook and to serve.
During the first two weeks of the month at Fellowship Time (aka Coffee Hour) after service, please sign up to bring food items for the meals or to cook or serve.
You can also place monetary donations for this meal in the jar at the coffee hour food table.
Also, if you would like to help with cooking or serving the meal please call Jane at 408-558-4831.
Bring donated items (labeled "LifeMoves") to the kitchen by the Saturday before the dinner, placing into the box (also labeled "LifeMoves") in the kitchen or into the refrigerator as appropriate.
Cooks are needed for the 9-10am period as well as the 3-5pm period on each of these Sundays.  Dessert is made in the morning and the rest of the meal from 3-5pm.  The meal leaves the church at 5:30pm. to be served at 6:00pm at the Inn.   Please contact Jane LaPierre if you have questions and/or you can help with food or monetary donations for any of the 2017 dates (shown below).
Toiletries we have collected for the homeless will also be distributed on these dates.
The dates for serving dinner are the 3rd Sunday of the month.  The exceptions are in April, May, June and December.  The following are the dates we will prepare & serve meals for the folks at LifeMoves:
 January 15           July 16
February 19          August 20
March 19               September 17
April 2                   October 15
May 2                     November 19
June 4                    December: Not serving
Thank you for your past and future support!
Yours in Christ's Service,
Jane LaPierre
For the Church in Action Committee
_____________________________________
Opportunities to Volunteer with Children at Rosemary School!
NOTE:  We also NEED SUBSTITUTES – please contact Brook at the email below…
Three (3!) opportunities to get involved in the church's partnership with Rosemary Elementary School: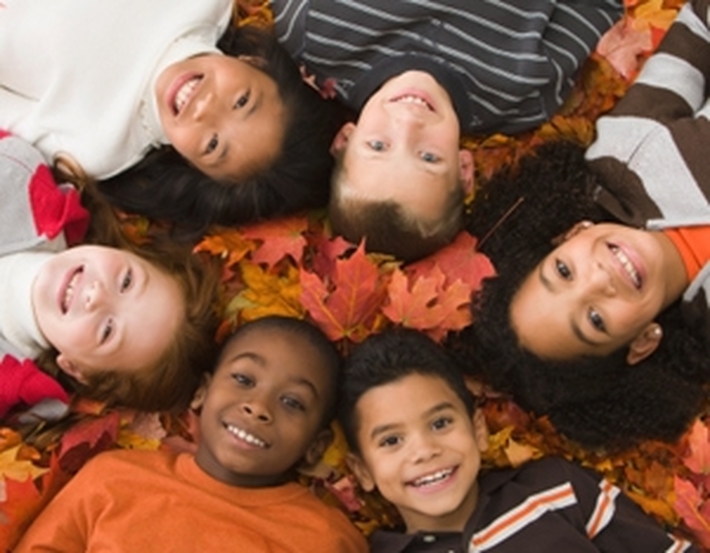 One-on-One Reading Companions are needed.  This is a one-afternoon/week commitment, 2-3pm., beginning in September.  No teaching skills required.  Training in September.
Asset Building Champions (ABC) Readers.  A volunteer and teacher, once a month, get together read a short book and lead a discussion in each classroom.  This program helps the entire school community to develop a common language and vocabulary about mutual respect and empathy.  This is a 2-3 hours/month, during-the-school- day commitment.  Training in September.
Volunteers for the School Library – assist in keeping the library open during after-school hours, so that it can be used by families for computer access and community-building.  This commitment will likely be 1-1.5 hours, once every 1-2 weeks.  Beginning in October.
Is this ministry calling to you?  Interested in finding out more?
Contact Brook Hendershot  or  Pastor Kathi
_____________________________________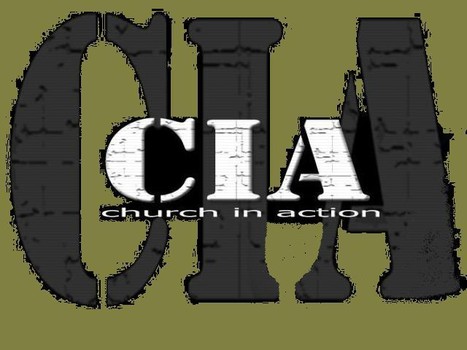 Church in Action is now collecting travel size health items including shampoo, soap, toothpaste/brushes, combs, deodorant, shaving items, pads & tampons, laundry soap and skin lotion.  They will be distributed to the homeless and those in need.  There is a bin in the hallway of Fellowship Hall designated to receive these items.
Thank you!
_____________________________________
Bishop Melvin Talbert Award
We are SO proud of Pastor Kathi and Pastor Daniel of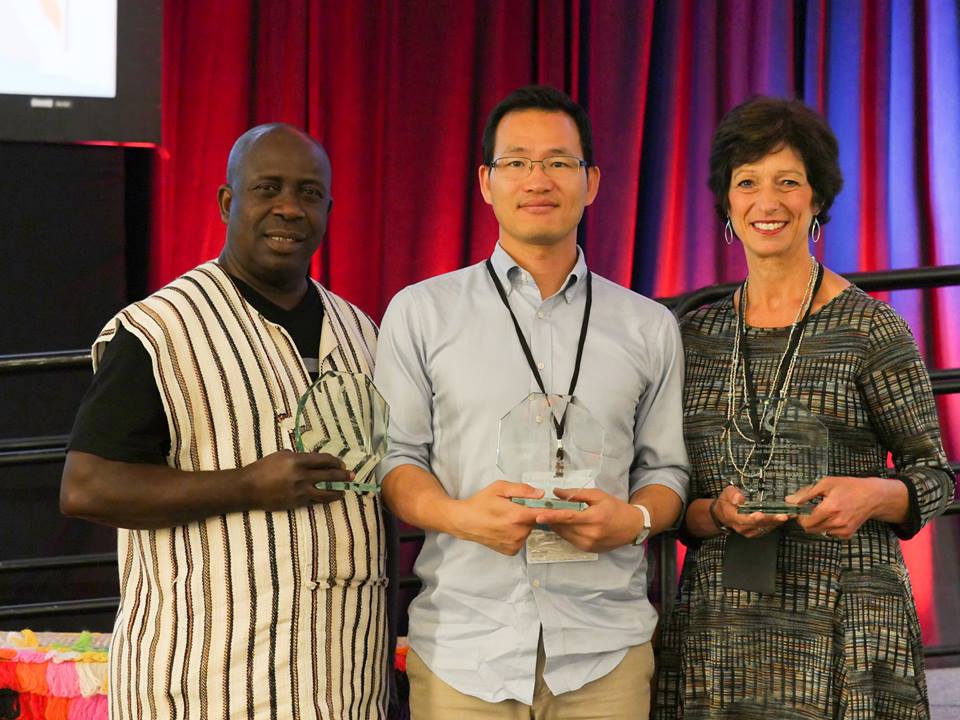 Campbell United Methodist Church
and Pastor Justin of New Creation United Methodist Church!
On Thursday, June 23rd, 2016, at our local conference, they were awarded and share this year's Bishop Melvin Talbert Award.
The California-Nevada Conference of the United Methodist Church Commission on Religion and Race makes this award annually to someone within the conference who best exemplifies a proactive stance in addressing, and working toward dismantling racism in the church and society.
Being that they work together with all the congregations at Campbell United Methodist Church, this is one time that the award was conferred to more than one person.
We are so very blessed to have them!
_____________________________________
"Jesus of Korea, Savior of the People"
The new book by our late Pastor Paul Kim is now available.
Read the story, "History Lives on Through Pastor's Mission" on the Greater New Jersey Conference website.
Pastor Paul's book is about the extremely rapid rise of Christianity in South Korea in the 1970's and 1980's.  Today Christian churches in Korea have memberships in the tens of thousands.  The roots of this conversion to the belief in Jesus is credited to the American Missionaries that arrived in Korea in the late 19th and early 20th century.
His book was nearly finished right before Pastor Paul's untimely passing in 2014.  The book was published early this spring and is available through Amazon and Fortress Press.  We also have two copies available in our own library for borrowing.
_____________________________________

New Friends, New Shoes!
Click below to watch the heart-warming video from Pastor Daniel's trip to Sierra Leone to deliver the shoes we collected last fall for local school children. Many thanks to all who contributed to this wonderful mission!
"Tell em, tell em, tell em, tell Papa God tenki!"
Shoes from Legacy Films on Vimeo.
_____________________________________
Trek to Lunch – Fridays, 10:45am.
TLC is still walking, talking, and eating!
The walking group, Trekking to Lunch in Campbell, meets on Fridays at 10:45am, at the track at the Campbell Community Center.  We walk the track until 11:45, and then walk to a Campbell Avenue eatery to enjoy lunch.
All are invited to join us for Fun, Fitness, and Food.
For more information, contact Dave or Susan Sargent at info@campbellunited.org
_____________________________________
New for 2016-17 – Worship at Work in the World!
Four times each year, there is a fifth Sunday of the month. In 2016, we tried something new. So popular it was, that we are continuing!
On each 5th Sunday, worship will be brief (~20 minutes), joyfully led by our own Gospel Choir.  At the end of worship, the entire congregation will be sent out to be in service for the remainder of the morning. Over the year, we'll have a number of opportunities for service, on and off campus, for every age and ability.
See the Worship at Work webpage.
All are invited to join in!

_____________________________________
Now you can give to CUMC using your mobile phone!
Go to your app store to download the app from Tithe.ly
and select "Campbell United Methodist Church" which will route offerings directly to Campbell UMC.
Special offerings will also be listed when applicable.
Download at the AppStore for iOS
Download at the Google Playstore for android
You can also easily set up recurring giving either weekly or monthly with one click. However you choose to give, you will receive an email receipt with the amount given, to what fund you gave, and have access to all your giving history for easy accounting. All information is securely encrypted.
NOTE: According to our contact at Tithe.ly, it may be best if you download the app while in church.
It "geolocates" your phone to find the correct church in the app store.
You also may need to note that according to Google, which is used for the geo-location,
1675 Winchester Blvd is identified as San Jose, not Campbell.
Our contact at Tithe.ly said as long as people are "sitting at the right address", the app store will bring up the correct app even if the city is mis-identified.
_____________________________________
NOTE: To have event, activity and other information posted on this website,
Please send an email with details to: web@campbellunited.org
Save
Save
Save
Save
Save
Save
Save