Midweek Message – 9 November 2017
Dear Campbell Church Family,
Taking an active stance in society is nothing new for the Methodists. The United Methodist Church believes that God's saving grace has both a personal and social dimension and also has a long history of advocating for social justice. John Wesley, the founder of Methodism said, "The gospel of Christ knows of no religion, but social, no holiness but social holiness." Through works of piety, such as prayer, Bible reading and study, worship, Holy Communion and fasting, we grow and mature in our love for God. Through works of mercy, such as feeding the hungry, visiting the sick and those in prison, and also advocating for the poor and marginalized, we live our love for God. Our love for God cannot be separated from our love of our neighbors.
From its beginning, under the leadership of John Wesley, the Methodist movement consistently held together personal and social holiness. In England, the Methodists addressed social justice issues, such as poverty, slavery, smuggling, child labor, alcohol abuse, education and inhumane prison conditions. The organizing conference of American Methodism in 1784 called for the abolition of slavery, which was a bold and prophetic action for the time. Today, the United Methodist Church addresses contemporary issues through a biblical and theological lens, seeking "to apply the Christian vision of righteousness to social, economic, and political issues" (Book of Discipline 2012, p. 53).
Last week, I shared with you an appeal from our Bishop about a Clean Dream Act.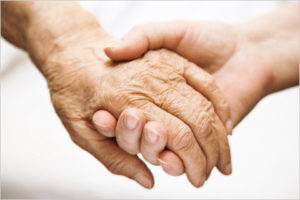 Here is another appeal – from Priscilla J. Haynes, the executive director of Santa Clara Methodist Retirement Foundation:
~~~~~~~~~~~~~~~~~~~
Medical Expense Deduction and Tax-Exempt
Financing on the Chopping Block
Major tax reform legislation, H.R. 1, has been introduced in the U.S. House of Representatives and will soon come to a vote.
The bill contains 2 provisions of serious concern to aging services providers and the elders they serve:
Elimination of the tax deduction for medical expenses.
Elimination of tax-exempt financing for the development and preservation of affordable senior housing and life plan communities/CCRCs.
This radical legislation would disproportionately affect older adults, many of whom have higher than average medical costs and/or need affordable housing.
Congress needs to hear from you today.
Tell your lawmakers to protect the medical expense deduction and tax-exempt financing for senior housing and life plan communities/CCRCs. Tell them older adults need this. Tell them protecting these tax provisions is the right thing to do.
How You Can Help
Call your lawmakers TODAY at 855-837-6894. We've set up this toll-free number to connect you directly to their offices.
Share this information with the residents in your community and suggest that they call as well. The proposed changes will directly impact them.
Steps for Making a Call
Dial this toll-free number 855-837-6894.
Feel free to use the sample script below when you talk to the staff person who answers the phone.
After talking with the staff person, do not hang up. The automated system will connect you to your representative and then to each of your senators.
Background
My name is _______ and I am a constituent. I urge Representative/Senator ____ to oppose provisions of H.R. 1, tax reform legislation that would eliminate the medical expense deduction.
Also, please preserve tax-exempt financing for the development and preservation of affordable senior housing and retirement communities, which would be eliminated under H.R. 1.
I hope Representative/Senator ____ will stand up for older adults and protect these crucial tax benefits for seniors and middle-income families.
~~~~~~~~~~~~~~~~~~~
– Pastor Ouk-Yean
Read more Mid-Week Messages
---
MESSAGES WORTH PONDERING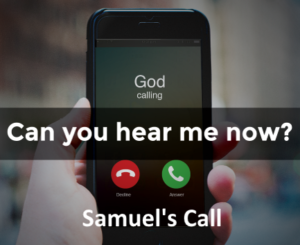 November 12th, 2017
"God Whose Giving Knows No Ending" – Chancel Choir
Text:  1 Samuel 3:1-9
Sermon: "Samuel's Call"
— Rev. Ouk-Yean Jueng  Listen to Sermon   Read Sermon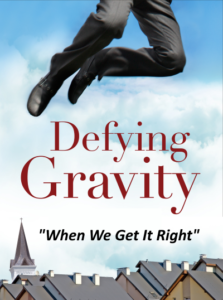 October 29th, 2017
"A Mighty Fortress" – Carillon Handbell Choir
"Creation Sings" – Chancel Choir with String Quartet & Piano
Text:  Luke 16:10-13
Sermon: "Discovering Gravity"
— Rev. Ouk-Yean Jueng  Listen to Sermon   Read Sermon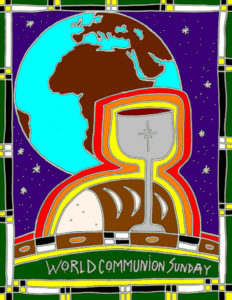 October 1st, 2017
"One World, One Communion" – Chancel Choir
Text: Galatians 3:26-29
Sermon: "Why Christ?"
— Rev. Ouk-Yean Jueng  Listen to Sermon   Read Sermon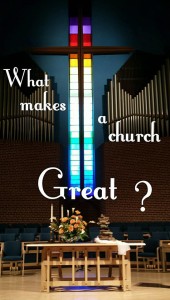 September 24th, 2017
"Make This Church a Welcome Place" – Chancel Choir
Text: Acts 2:42-47
Sermon: "Why Campbell United Methodist Church?"
— Rev. Ouk-Yean Jueng   Listen to Sermon   Read Sermon
                                                                                                                                     For more Sermons, click here.
_______________________________________________________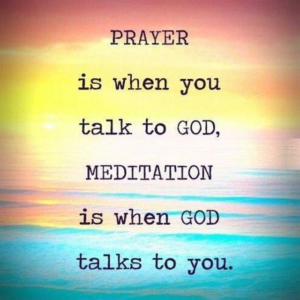 Read the latest blog post, "A Morning Meditation on October 16th, 2017" from Pastor Larry LaPierre – "the Circuit Writer"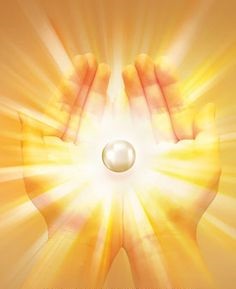 Precious Pearl ~ On November 5, 2016, Pastor Kathi McShane spoke words of comfort at the Memorial Service for Jim Gilliland…  Click to read…

"Why I Am United Methodist: Because Of Love"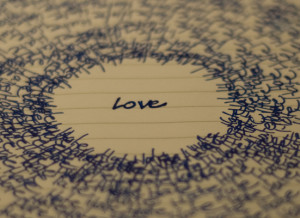 – a blog post by Ben Gosden
---
BOOKS WE'VE BEEN EXPLORING
Spring-Summer 2017
Join the Tuesday and Thursday Men's Groups who are reading:
Convictions: How I Learned What Matters Most
by Marcus J. Borg

On the occasion of his seventieth birthday, the renowned scholar Marcus J. Borg shares how he formed his bedrock religious beliefs, contending that Christians in America are at their best when they focus on hope and transformation and so shows how we can return to what really matters most. The result is a manifesto for all progressive Christians who seek the best path for following Jesus today.
With each chapter embodying a distinct conviction, Borg writes provocatively and compellingly on the beliefs that can deeply ground us and guide us, such as: God is real and a mystery; salvation is more about this life than an afterlife; the Bible can be true without being literally true; Jesus's death on the cross matters—but not because he paid for our sins; God is passionate about justice and the poor; and to love God is to love like God.
____________________
Pastor's reading: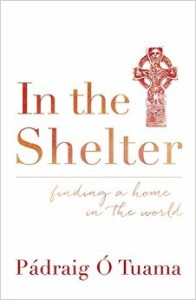 In the Shelter, by Padraig O'Tuama
There's an old Irish proverb: "It is in the shelter of each other that the people live". In this book much-loved poet, storyteller, theologian, and speaker Pádraig Ó Tuama applies ideas of shelter and welcome to journeys of life, using poetry, story, biblical reflection and prose to open up gentle ways of living well in a troubled world.
The fourth gospel tells of Jesus arriving in the room where the disciples are gathered, full of fear, on Easter Sunday. He does not chide or admonish; instead he says 'Peace be with you', which, in the Aramaic of his day, was simply a greeting. 'Hello,' he said, welcoming people locked in a room of fear to a place of deep encounter; encounter with themselves, with their fear, with each other and with the incarnate one in their midst.
Interweaving everyday stories with analysis, gospel reflections with mindfulness and Celtic spirituality with poetry, this book explores the practice of welcoming as a spiritual discipline. In particular, Pádraig tells careful stories of welcoming parts of life that are often unwelcome.
and
When Breath Becomes Air, by Paul Kalanithi
New York Times Bestseller • For readers of Atul Gawande, Andrew Solomon, and Anne Lamott, a profoundly moving, exquisitely observed memoir by a young neurosurgeon faced with a terminal cancer diagnosis who attempts to answer the question, What makes a life worth living?
At the age of thirty-six, on the verge of completing a decade's worth of training as a neurosurgeon, Paul Kalanithi was diagnosed with stage IV lung cancer. One day he was a doctor treating the dying, and the next he was a patient struggling to live. And just like that, the future he and his wife had imagined evaporated. When Breath Becomes Air chronicles Kalanithi's transformation from a naïve medical student "possessed," as he wrote, "by the question of what, given that all organisms die, makes a virtuous and meaningful life" into a neurosurgeon at Stanford working in the brain, the most critical place for human identity, and finally into a patient and new father confronting his own mortality.
What makes life worth living in the face of death? What do you do when the future, no longer a ladder toward your goals in life, flattens out into a perpetual present? What does it mean to have a child, to nurture a new life as another fades away? These are some of the questions Kalanithi wrestles with in this profoundly moving, exquisitely observed memoir.
____________________
 Seekers reading: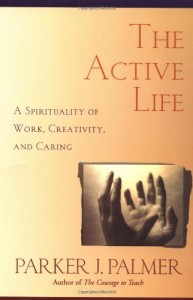 The Active Life: Wisdom of Work, Creativity and Caring by Parker J. Palmer
Vital, down-to-earth wisdom for active people who serve others or work for social change. Drawing from the teachings of Chuang Tzu, Martin Buber, Jesus, and Julia Esquivel, Palmer presents a detailed framework for a spiritual life in the active world–for the uncelibate, unsolitary, and unsilent lives that most of us lead.
_______________________________________________
Other inspirational reading…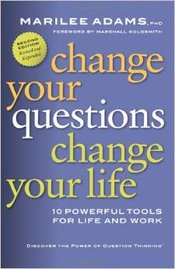 Change Your Questions, Change Your Life
by Marilee Adams
In this new expanded edition of her classic international bestseller, Marilee Adams shows how the kinds of questions we ask shape our thinking and can be the root cause of many personal and organizational problems. She uses a highly instructive and entertaining story to show how to quickly recognize any undermining questions that pop into your mind—or out of your mouth—and reframe them to achieve amazingly positive and practical results. The third edition includes a new introduction and epilogue and two powerful new tools that show how Question Thinking can dramatically improve coaching and leadership.
What Did Jesus Ask?
edited by Elizabeth Dias
As a teacher, Jesus Christ put many of his lessons in the form of questions. The gospels recorded some 100 others. Some are rhetorical, needing no answer, but most were real questions posed to real people. Many of Jesus' questions are familiar to readers today, yet the context and the potential interpretations of such phrases will offer enlightenment to many.
Organized by Biblical verse, in "What Did Jesus Ask?", more than 70 of today's most prominent spiritual writers, religious leaders and artists offer modern meditations on the questions Jesus asks in the Bible. Their contemplations provide telling context, with both contemporary and traditional interpretations to lead readers on an exploration of their own faith and to shape their own meaningful answers.
Save
Save
Save
Save
Save
Save
Save
Save
Save
Save
Save
Save
Save
Save
Save
Save
Save
Save
Save
Save
Save
Save
Save
Save
Save
Save
Save
Save
Save
Save
Save