A Creative Ministry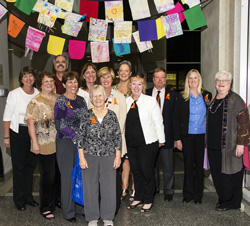 The Art & Spirit Prison Ministry began in 2011 with a vision and a handful of volunteers from Campbell United Methodist Church and has now expanded to volunteers from other churches. This program provides opportunities for inmates in Santa Clara County jails to connect with their Spirit through the creative arts. Each session has a spiritual theme and includes art, music, scripture, prayer, writing, and reflective discussion. The classes are offered in units on both the men's and women's sides of the Elmwood jail. They are inclusive and welcome everyone – regardless of spiritual beliefs.
Participation in the community creative process: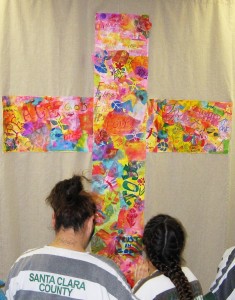 Strengthens and deepens their journey of faith
Affects self-esteem and general outlook
Offers opportunities to develop self-discipline, concentration and problem-solving skills
Fosters cooperation, kindness, and supportive generosity among diverse groups of people
Teaches techniques and behaviors to help cope with their current reality, including journaling, breath prayers and poetry
Develops community skills, such as working in teams and communicating effectively, both in writing and verbally
Helps inmates understand their inherent value and care about their neighbors — pivotal in changing lives
Instills belief in the possibility of transformation
** Would you like to know more about how you can support ministry with the inmates at the Elmwood Correctional Facility—either through the Art & Spirit Ministry, or with advocacy, or in some other way?   Here is an opportunity to hear more about how you might do that:
Lydia's Table – Sunday, November 1, 5:30 pm —join the Art & Spirit ministry team members for dinner and more stories from ministry in the jail at Pastor Kathi's home.   If you would like to attend, make a note on your attendance card during worship services or email
pastorkathi@campbellunited.org
**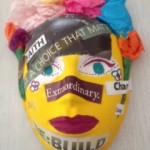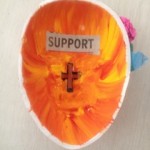 The next Jail Ministry training sessions (given by CIC Ministries) are:
Saturday, August 26, 2017, 9am-1pm


Campbell United Methodist Ch

urch
1675 Winchester Blvd

Campbell, CA
 Jail Ministry Training
On
Saturday, August 26th, from 9-11am,
the Correctional Institutions Chaplaincy (CIC) program invites you to attend a special
training event here at Campbell UMC
for new and returning volunteers to learn about challenges that men
and women face during incarceration, as well as security rules and regulations of Santa Clara County jails.  Religious volunteers receive four hours of continuing training per year to maintain their security clearance.
Please tell a friend.
There is always a need for more help to serve our brothers and sisters in jail.
This is the ministry with whom our
Art & Spirit
Ministry group works.
To RSVP or for more information,  email Collette Lynner at
collette@cicministries.org
, or call Correctional Institution Chaplaincy (CIC) Ministries at 408-586- 5643.
_____________________________________
_________________________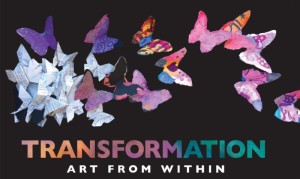 Transformation: Art from Within
is an exhibit of the artwork created by the inmates of Elmwood Correctional Institute, in the Art and Spirit Ministry classes. It affirms how art enables incarcerated men and women to tap into their humanity, their spirit and their gifts. Recognizing the dignity of their humanity, and the commonalities we share, is essential for the incarcerated. Each piece has been created in community by a diverse group of inmates. The art and writing show there is more to them than their crime. Their work exhibits introspection, spirituality, promise and hope.
The artwork has been on display at:
the
San Jose Museum of Quilts & Textiles
See the event flyer here.
Below is a short video of artwork from a prior exhibit – at Santa Clara County City Hall.
from the video description:
"Transformation: Art from Within showcases a collection of artwork created by women and men incarcerated at the Elmwood Correctional Facility in Milpitas, California. The remarkable art installation was just a representation of hundreds of art pieces created by the inmates. Campbell United Methodist Church's Art and Spirit Ministry team has been leading classes at the jail since 2011. The team is able to offer this unique ministry thanks to the support and guidance of Correctional Institutions Chaplaincy (CIC) Ministries."